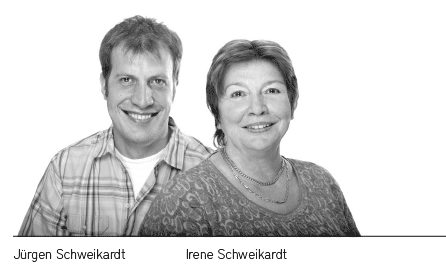 A family enterprise in its third generation, founded in 1960.
Schweikardt Moden is a full-line manufacturing enterprise with long-term knowhow and experience especially with natural textiles.
Senior manager Irene Schweikardt is a member of the IVN Guidelines Committee, the committee entrusted with the ongoing development of GOTS and IVN certified Best standards.
Jürgen Schweikardt is vice president of the International Association of Natural Textiles (IVN), one of the 4 founding members and associates of GOTS.
Hands-on. Swabian. Innovative.

1960
Richard Schweikardt sr.'s entry in the artisan register.
1973
Company ownership transfered to Irene and Richard Schweikardt Jr.
1985
Irene Schweikardt's pioneer work with natural fiber yarns.
1995
Simone and Jürgen Schweikardt enter into the business.
2001
DUNQUE is marketed as an independent brand.
2010
The brand "naturalmente" is launched.